Thanks. Please tell us more about your question?
My question is mostly about or most related to...
---
Division of Corporations Live Customer Service Support
The Division of Corporations live customer service support is available 8:30 a.m. to 4:00 p.m. (EST) Monday thru Friday excluding State Holidays.
Did You Know?
---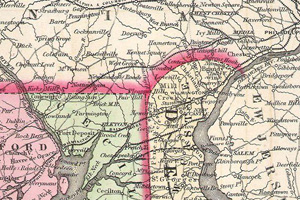 Delaware shares a semi-circular border with Pennsylvania. The border was drawn at the time of the original land grants to William Penn from King Charles II and the Duke of York.
What's Trending
---
Attorney General
State Treasurer
Motor Vehicles
Labor
Corporations
Education
Jack Markell
Health