Contacting an Elected Official
You've indicated you want help with contacting an elected official.
Get your answer right away.
Answers to most questions people have can be found on or through:
Which State Agency normally answers questions like this?
Contacting elected officials is handled through those elected officials offices.
My question wasn't answered.
Please send your question by E-mail to the Government Information Center via the Contact Form.
Did You Know?
---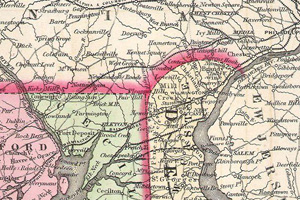 Delaware shares a semi-circular border with Pennsylvania. The border was drawn at the time of the original land grants to William Penn from King Charles II and the Duke of York.
What's Trending
---
Attorney General
State Treasurer
Motor Vehicles
Labor
Corporations
Education
Jack Markell
Health