Motor Vehicle and Watercraft
You've indicated you want help with a Motor Vehicle and Watercraft question.
Get your answer right away.
Answers to most questions people have can be found on or through:
Which State Agency normally answers questions like this?
Division of Motor Vehicles - 800.652.5600 (In-State Only) or 302.760.2080
My question wasn't answered.
Please send your question by E-mail to the Government Information Center via the Contact Form.
Did You Know?
---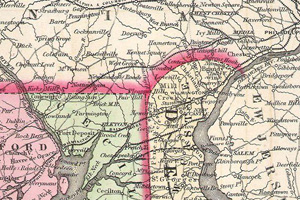 Delaware shares a semi-circular border with Pennsylvania. The border was drawn at the time of the original land grants to William Penn from King Charles II and the Duke of York.
What's Trending
---
Attorney General
State Treasurer
Motor Vehicles
Labor
Corporations
Education
Governor
Health