Open Data Portal
A repository for links to various open data sets published by the Delaware Government Information Center and other Delaware agencies. This is not meant to be an exhaustive list; many agencies maintain large and open collections of data. There is also a large collection of state government RSS feeds which provide regular news and information updates. If you know of data sets that should be linked-to from this page, or if there are data sets you cannot find that we can help you with, please let us know.
Featured
---
Delaware First Map – A repository of geospatial data about Delaware. This is data expressed in a form that can be mapped and compared to other geographic information.
Financial Data
---
State of Delaware Budget Information – View the State Budget and other documents such as the Capital Budget (building/property), the Grants-in-Aid Bill (grants to Delaware organizations), and other information.

Delaware's Online Checkbook – The checkbook includes financial data on state purchases, reimbursements and revenues. Payment data is available by state organization, expenditure category, vendor, check number, and fund type.

Delaware's Bids and RFP site – The Bid Solicitation Directory is the State's central repository across all three branches of state government that have an open Request for Information (RFI), Request for Quote (RFQ), Invitation to Bid (ITB), and/or a Request for Proposal (RFP). The goal of this directory is to provide a centralized location to find state RFIs, ITBs and RFPs without requiring knowledge of the specific structure of state government.

Delaware Department of Finance Transparency Page: A collection of links to open financial data about Delaware government.
Crime Reports
---
Delaware Criminal Justice Council Reports – The Delaware Criminal Justice Council publishes reports and statistics on crime in Delaware.

Delaware State Police Reports – The Delaware State Police publish information and statistics.
Traffic/Transit Data
---
The Department of Transportation offers several data feeds related to traffic and transit issues. Many of these feeds are used to supply data to the Department's Interactive Traffic Map.
Over all Highway data, including capacity, ridership data, and traffic/congestion information.
Demographic Data
---
Census counts, historic census data and population projections are available from the Office of State Planning Coordination through the Delaware Census State Data Center.
Collected 2010 Census data for Delaware — Links to data in various formats, including google spreadsheets, comma-delimited files and GIS data sets.

Delaware in the US Census, 1790 to 2010 — Census counts for the state and all three counties in each US Census, with links to historic census documents.

Delaware Population Projections — The latest population projections, in various formats including excel and google spreadsheets.
Environment
---
Delaware Water Quality Information

View Recent Reports on Air Pollution Releases, Data

Delaware Environmental Navigator (DEN) – A mapping interface for environmental data
Health
---
Restaurant Inspections Reports

Delaware Public Health Statistics
Business/Professional Licenses
---
Division of Revenue business licenses - search or download business license information

Division of Professional Regulation licenses - Search and verify professional
Economic Information
---
Election Information
---
Campaign Finance Reports – view PDF campaign finance reports to candidate committees, PACs, and other political entities in the State
Other Interesting Things
---
Other Data Sets
---
Delaware Public School GIS Layers — A collection of GIS datasets related to Delaware schools and school districts from the Delaware Department of Education's school mapping site.

Trustees of the Poor Bastardy Bonds (xml) — From the Delaware Public Archives.

Delaware FirstMap — A site for sharing and discovering geospatial data about Delaware.
Did You Know?
---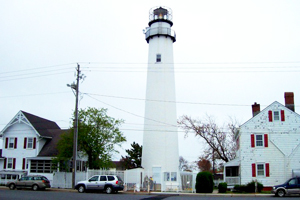 The 87-foot Fenwick Island Lighthouse was painted in 1880 for a total cost of about $5.00.
What's Trending
---
Attorney General
State Treasurer
Motor Vehicles
Labor
Corporations
Education
Jack Markell
Health