Mobile Apps
Featured App
---
Delaware What's On
Looking for an afternoon or evening out with the arts in Delaware? What's On provides an interactive map and searchable lists of arts and cultural events happening today, soon, and nearby!
Mobile Apps
---
Delaware Fresh
Find the closest farm-fresh produce in Delaware with Delaware Fresh, which provides an interactive map showing 80+ farm stands and markets in Delaware.
App Store
Windows 8
Google Play
Delaware Recycling
Looking for recycling locations close to you? Use Delaware Recycling, which lets you use an interactive map to find 150+ recycling locations.
Delaware Polling Places
Ready to vote? Find your Delaware polling place with this app, which provides you with an interactive map that shows 270+ polling places in Delaware.
Delaware State Parks
Locate a park by name or by activities like camping and fishing. Find a perfect spot with maps. Capture photos and share them—and more!
DelDOT
Find the latest news, events, traffic and travel information from the Delaware Department of Transportation. Connect to traffic cameras, listen to traffic advisories.
Delaware Library Catalog
Search for books, DVDs, audiobooks, CDs and more. Place holds or renew items, check out reading lists, or connect with the library closest to you!
RoadReady
RoadReady is a free app that allows parents and teens to track their driving experience together and to keep safety top of mind. Track your drive time, learn safe driving practices, track driving conditions, view driving summaries, download your driving log and more!.
App Store
Mobile Websites & Applications
---
Hunter and Trapper Registration
Get HIP and LEN numbers. Register deer you have harvested. Participate in the Snow Goose Conservation Order.
Delaware Lottery Application
Put the Powerball®, Mega Millions®, and Hot Lotto® destiny in the palm of your hand. Check jackpot amounts, recent winning numbers, and drawing times, find nearby retailers, and more!
DART First State Mobile Website
Plan your trip, view routes and schedules, get rider alerts, and more with a site optimized for mobile devices by DART First State.
DMV Mobile Website
Find DMV locations, check out wait times, view DMV webcams, and more with a mobile web site designed specifically to serve DMV customers.
DelDOT Mobile Website
Plan your trip with travel advisories, traffic cameras, and weather updates from around the state. Check toll rates and find the latest road-related news from DelDOT.
Professional License Search
Check the license status of doctors, nurses and other professionals. Search the records of the Division of Professional Regulation by name, license number, license type or location.
Delaware Phone Directory Application
Search by person, agency or service on a comprehensive directory of Delaware state agencies. Find phone numbers, web sites, social media contacts, and maps to state offices.
Did You Know?
---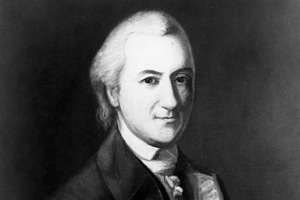 John Dickinson was called the Penman of the Revolution for his writings on independence. His boyhood home is preserved in Dover.
What's Trending
---
Attorney General
State Treasurer
Motor Vehicles
Labor
Corporations
Education
Jack Markell
Health