Business Expansion and Relocation
Featured
---
Business First Steps
Do you have an idea for a new business? Use this site to get started on your State of Delaware licenses, certifications and permits. Already running a business? Use this site to get information about renewals or expansion, and connect to State Agencies.
Incorporate in Delaware
Did you know almost a million business entities have their legal home in Delaware including more than 50% of all U.S. publicly-traded companies and 60% of the Fortune 500? To learn more about incorporating in Delaware--and the benefits of a Delaware incorporation--please visit the Incorporate in Delaware page.
Small Business
If you have a small business, Delaware has assistance available to help nurture your business.
Special Business Relocation Assistance
---
Incentives and Programs
---
Taxes and Information
---
Occupational Planning and Labor
---
Laws and Regulations
---
Delaware Industry Clusters
---
Did You Know?
---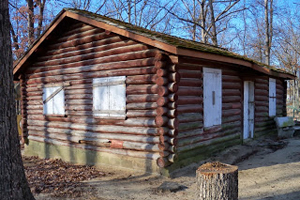 The log cabin originated in Finland. Finnish settlers arrived in Delaware in the mid-1600s and brought with them plans for the log cabin, one of the enduring symbols of the American pioneer. One of the cabins has been preserved and is on display at the Delaware Agricultural Museum in Dover.
What's Trending
---
Attorney General
State Treasurer
Motor Vehicles
Labor
Corporations
Education
Governor
Health