Linking Policy
Each state agency, state board, city, county, public university, and community college in Delaware are encouraged to include links on their web sites to the Delaware.gov portal (www.Delaware.gov). This fosters the sense of one stop shopping for the citizens, businesses, and state employees in Delaware as they interact with Delaware government entities.
The following guidelines are suggested for including references to the portal from each entity's web site:
Placement of Delaware.gov Reference: Include the Delaware.gov logo on the agency's home page, at the very least. If possible, include the logo on each web page.
Inclusion of Delaware.gov Logo: Use one of the logos located at:
http://mobile.delaware.gov/Portal2014Test/img/delaware_portal_title@2x.png or http://mobile.delaware.gov/Portal2014Test/img/delaware_logo_text@2x.png.
Image alternate text should be provided for the image for accessibility compliance. Suggested alternate text for the logo is "Delaware.gov logo" or "Visit the Delaware.gov Portal".
Inclusion of Delaware.gov Links: Provide a link from the logo image to http://www.Delaware.gov/. Also, centered beneath the logo, provide text similar to the following: "Visit the State of Delaware Portal." This entire phrase should also link to http://www.Delaware.gov/.
Size of Delaware.gov Reference: The size of the image and text may be adjusted as appropriate for the design of the individual entity's Web site. Adjustments should be made to the logo size by percentage to prevent blurring the image.
Examples
---
Did You Know?
---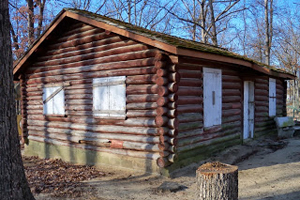 The log cabin originated in Finland. Finnish settlers arrived in Delaware in the mid-1600s and brought with them plans for the log cabin, one of the enduring symbols of the American pioneer. One of the cabins has been preserved and is on display at the Delaware Agricultural Museum in Dover.
What's Trending
---
Attorney General
State Treasurer
Motor Vehicles
Labor
Corporations
Education
Governor
Health