Transparency Resources
Featured
---
State Checkbook
The State of Delaware's official online checkbook, providing financial data related to the State's payroll and purchases of goods and services. Expense data is available by organization, expenditure category, vendor, fund type and check number. Revenue data is cumulative and available by organization. Data is updated on a monthly basis and is downloadable.
State Employee Credit Card Transactions
Financial data related to State-issued Employee credit card purchases. Data are available by state agency, merchant category code, or merchant and are updated quarterly.
Delaware's Procurement Portal
A portal to doing business with the state of Delaware, including bids for new contracts, existing contracts, financial reports and more.
Review State Spending
---
Review State Budgets
---
Review County Budgets
---
Related Topics
---
Research Laws and Legal Issues
---
Research Environment and Land Use
---
Monitor and Interact
---
Ask a Question or Request Information
---
Did You Know?
---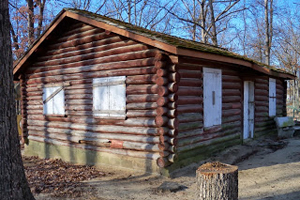 The log cabin originated in Finland. Finnish settlers arrived in Delaware in the mid-1600s and brought with them plans for the log cabin, one of the enduring symbols of the American pioneer. One of the cabins has been preserved and is on display at the Delaware Agricultural Museum in Dover.
What's Trending
---
Attorney General
State Treasurer
Motor Vehicles
Labor
Corporations
Education
Jack Markell
Health